Time: July 19th to 21st (Tuesday to Thursday), 2022.
Venue: SYNTREND 11th Floor ( 11th Floor, No. 2, Sec. 3, Civil Blvd., Zhongzheng Dist., Taipei City 10058) Traffic information and map
Fee: Free of charge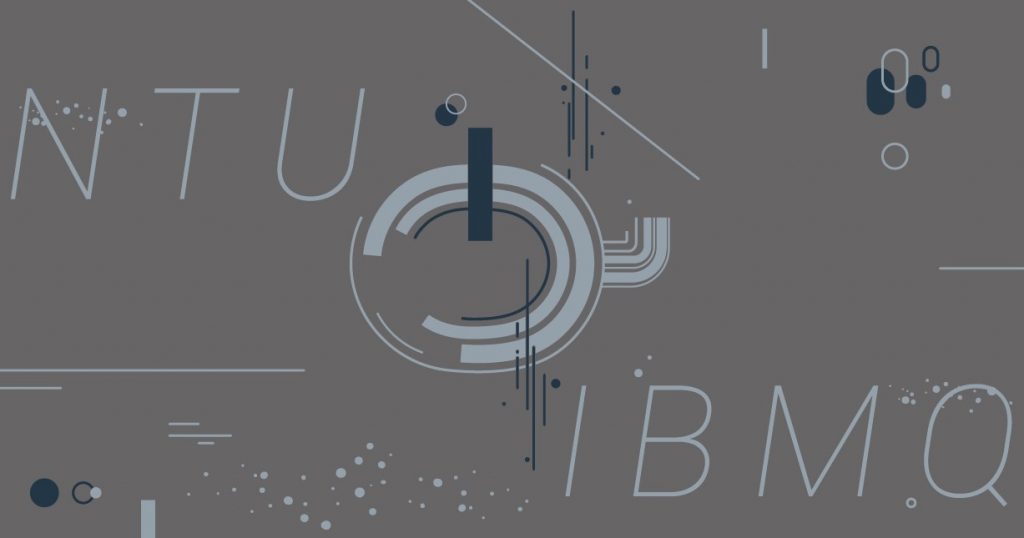 Quantum computing is a completely new computational paradigm and it has the potential to solve some problems that current classical computers could not solve. Quantum computing mainly adopts quantum superposition and quantum entanglement of quantum mechanics to process data, so that quantum computing possesses a huge computational capability of quantum parallelism, and through quantum interference characteristics and quantum algorithms, quantum computing provides significant speedup for a variety of problems.
As the hardware development of quantum computers is maturing, the possibility of quantum computing having a huge impact on technology, society and industry has also increased significantly. Therefore, how to apply quantum computing to solve key problems, to cultivate experienced cross-disciplinary young talents, and to construct necessary applications and protocols is a crucial task that Taiwan needs to pay attention to in the development of quantum technology. Promoting the popularization of quantum computing education and learning is the key to further upgrading the national quantum technology industry to a higher level.

Since National Taiwan University (NTU) and IBM signed an agreement and established the "IBM Quantum Hub at NTU" in January of 2019, the NTU Hub has held annual users' meetings to foster and cultivate the users in Taiwan for them to get familiar with and the to master quantum computing skills, as well as to exchange users' experiences between different academic research institutes.
Besides the users' meeting, a Qiskit Quantum Computing Hackathon will be held at the same time. The Qiskit Hackathon will be organized and conducted by IBM Quantum Hub at NTU with assistance and support from IBM. Potential Hackathon project ideas include but not limited to some popular topics on quantum computing: Quantum algorithms, Quantum information, Quantum finance, Quantum simulations, Quantum machine learning, Quantum error-correction, et cetera, and the participants may brainstorm and try to solve their selected projects under the guidance and assistance of quantum computing coaches from Taiwan and IBM. We welcome participants who are highly interested in or devoting themselves to the area of quantum computing research and learning.

This activity has been supported by the Ministry of Science and Technology, Taiwan, and will be conducted in the form of a Hackathon team competition. The outstanding groups will be selected based on the Competition rules and rating criteria described below. The awards are as follows:
1st place 20,000 NTD (1 group in total).
2nd place 15,000 NTD (1 group in total).
Enterprise special award 10,000 NTD / team (5 groups in total)*
Competition rules and rating criteria:
● The Hackathon project topics will be announced on the event day. Participants in groups will select topics of interest from the topic list to study and investigate, and apply quantum computing to analyze the projects, solve the problems and sort out the conclusions.
● Judges will rate the pattern of analysis, the extent to which Qiskit quantum computing is applied and the project outcome presentation to select the winning groups.
● The final project outcome presentation must be in English as we will have one judge from IBM Quantum. (2022/06/16 newly added)
*: Enterprise special award sponsors: Hon Hai Technology Group, Formosa Plastics Corporation, TCI Corporation Limited, Keysight Technologies, and Sercomm Corporation.
We expect the Hackathon participants to bring up their potential and innovative thinking to deep learning and gain fruitfully during the activity.


Registration information:
● Registration ends at 16:00 P.M. on June 8th, 2022.
● Registration qualification: Not limited to the area of study, age, or experience on using IBM Quantum systems. We welcome research members and students who are interested in quantum computing to register as soon as possible! Due to limited seats, the NTU Hub will prioritize the acceptance of currently enrolled students with IBM Quantum using experiences.
● Registration by individuals (the organizer will be grouping registered participants).
● Registration link: 🔗
● Acceptance announcement: the NTU Hub will conduct stage screening and notify accepted participants on June 15th, 2022. *Accepted applicants have been notified by email on June 15th.
● Activity agenda: 🔗
● Contact information: Phone +886 2-33665585、2-33669928;E-mail: ntuq2018@gmail.com
【Reminders】
1. The NTU Hub reserves the right to screen participants.
2. Participants are required to participate in the whole process of the activity, and follow the room and board arrangement provided by the organizer (the hotel is HUA SHAN DIN, and a 3-person or 4-person room will be arranged. Those who will not participate in the Hackathon competition, please do not register).
3. Please bring your own computer.
4. Please prepare your own reusable cups. Disposal liquid containers are not provided at the venue.
5. Please wear a mask throughout the activity.

IBM Quantum Computing open-source framework- Qiskit Learning resources
Learning webpage: https://qiskit.org/textbook
Learning Video: https://www.youtube.com/qiskit

※The organizer reserves the right to modify, change, suspend or cancel this event. If there are any unresolved matters, please follow the relevant regulations or explanations of the organizer, and may supplement the announcement at any time.



Advised by: Ministry of Science and Technology, Taiwan
Organized by: IBM Quantum Hub at NTU
Co-organized by: IBM, Chung Yuan Christian University Quantum Information Center, Center for Quantum Science and Engineering at NTU, National Center for Theoretical Sciences – Physics Division, Taiwan Association of Quantum Computation and Information Technology (TAQCIT), Star Rocket.
Co-sponsors: Hon Hai Technology Group, Formosa Plastics Corporation, TCI Corporation Limited, Keysight Technologies, and Sercomm Corporation.